Uncategorized
No Comments
GetAhead - Jul 4 th, 2017
Yep, that's right – festival season has officially arrived.
Check out our UK festival guide below, along with our top five apprenticeships for the summer…
Let's just take a moment to praise everyone who has said their goodbyes to exam season and said hello to festival season. For those of you who have finished with school or sixthform, you probably want to enjoy your summer without the stress of thinking about your future. Right now, it's time to celebrate!
Most of you will have already booked tickets for your favorite festival, but there's still plenty of time to grab your tickets and party if you haven't. Glastonbury and Download have already come and gone but there are still many great festivals on the horizon…
We've compiled a list of the hottest festivals in the UK coming up this summer with all the info you need.
We want you to enjoy yourself this summer, but don't abandon your aspirations. Start having a think about what you want to achieve next, and what options you have on the table.
Skip the festival guide to view our top five apprenticeships to build a career in festivals & events – keep scrolling!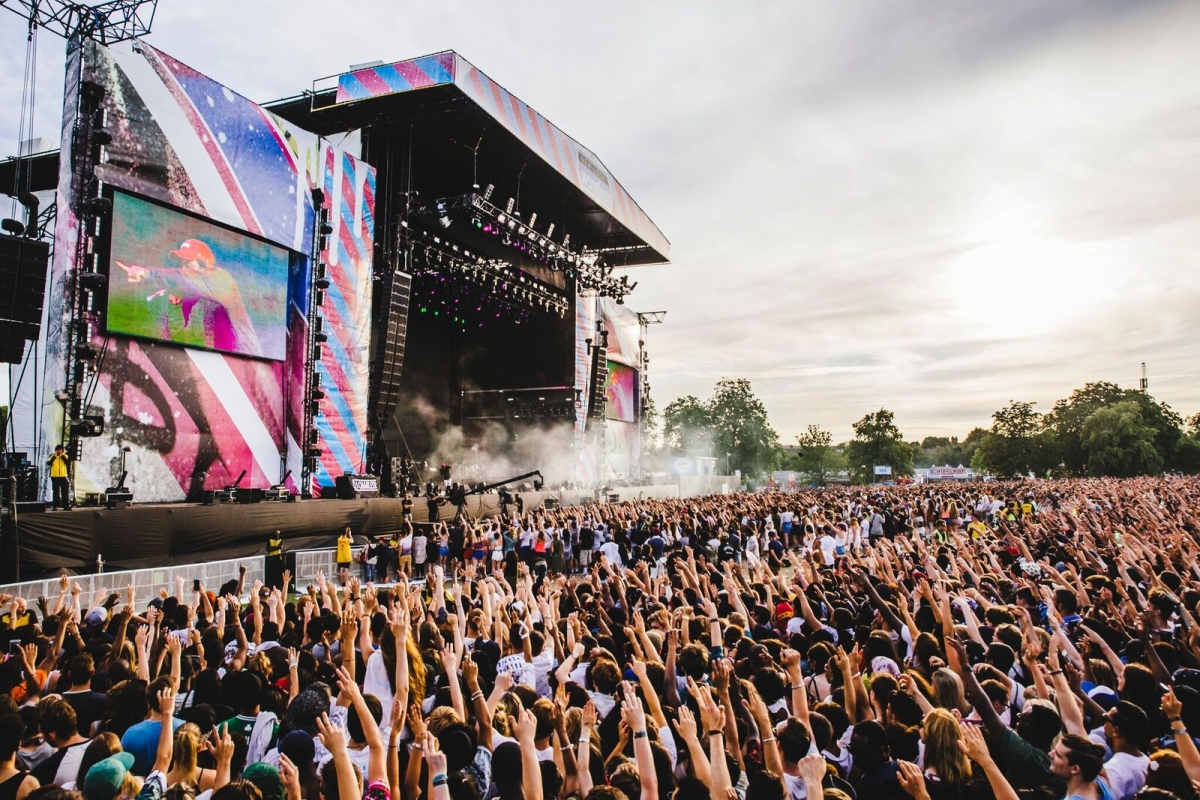 The first of our festivals that are located in London, Wireless is hosted in Finsbury Park and urban stars make sure to keep their calendars free for this one. Leaning heavily on rap, R&B, grime and hip hop. Throw in some fairground rides, bars and singing booths and you can understand why this is becoming and ever growing festival. The main acts this year are composed of; Chance the Rapper, Skepta, The Weeknd. Sadly the festival is sold out! better luck next time.
Taking place in Victoria Park, London, this weekend festival originated as a party that was advertised with love heart post-it notes on the streets of London in 2002. Now due to the solid musical reputation, complete lack of inner London festivals and having to stretch the party over two days due to the high turnout, the festival was born. This year the dance festival has brought in  Frank Ocean, Chase & status, Jamie xx, Jess Glynne to headline. Over 18's only, anyone under must be accompanied by someone 18+.
Set in the East Anglian County of Suffolk, Latitude festival has been on going since 2006. Comparable to continental European festivals where they showcase a comprehensive bill of artist across their four stages, the headliners for this year are composed of The 1975, Mumford and Sons, Fleet Foxs. Aside from the Music programme they also boast a variety of theatre, art, comedy, cabaret, poetry, politics, dance and literature. Children of all ages are welcome to come along and with a huge play area and local craft ales, there is something for everyone.
Not only a music festival, Boardmasters also is a surfing event located on the Cornish Coast. Attracting people across England and the globe. With a wide selection of artists, a beach, yoga in the morning, skate and BMX facilities, a restaurant, local pubs and late night after parties can it get any better? Well with Two Door Cinema Club, Alt-J, Andy C and the legendary Jamiroquai headlining, yes it can. Those 15 and under will require an adult or guardian aged 18+ and if this summer weather keeps up, this could be one to mark on the calendars for an unforgettable event.

V Festival takes place over the course of 2 days at 2 different locations, the first being Hylands Park on the Saturday and Weston Park on the Sunday. The festival can be quite commercial but uses this to provide a mud free, friendly, safe area and an incredible atmosphere! V festival seeks to bring along the biggest names in pop music and this year is lining up to be one of the best so far with the likes of; Jay-Z, P!nk, Stomzy, Ellie Goulding to name a few! A VIP Area with an exclusive bar area and DJ set as well as a Glamping sites ensures a comfortable stay so that you can dress to impress without having to worry about any portaloos or lack of showers getting in your way. children ages 5 and under are not permitted, those under 16 require an adult or guardian aged 18+ with them.
One of the most notorious dance festivals around the world, starting out as being an offshoot party from Liverpool's Cream club, this festival travels across continents and bringing with them the finest dance artists. This year will include; Deadmau5, Eric Prydz, Tiësto, Martin Garix. Immersive visuals and explosive pyrotechnics add to the breathtaking performances however they also boast a luxury camping experience so you can camp in style. The event is a strictly 18's only event but if you can make it, then what better way to end the Summer holiday.
Almost a rite of passage required by students that have left high school and for many their first experience of a music festival. Reading & Leeds hosts an abundance of artists from all different genres to please everyone. The arena stalls provide a plethora of food options, the amusement rides are always worth jumping on and the reading tent will host artists and comedians to listen to if you are feeling a little rough from the night before. This year the festival headliners will be; Kasabian, Muse and his only event in England, Eminem. Children aged 13 are admitted for free, those 15 and under will need a parent or guardian aged 18+. With a bank holiday Monday the day after to give you an extra day of rest and recovery then how can you not be interested?
Want To Make a Career In This Industry?
If you enjoy the festival life and want to make a career from it, you can start by doing an apprenticeship. 
A festival can only take place with a dedicated team of skilled individuals in multiple areas that do not always include media! Here's our top five apprenticeship roles:
Become an event coordinator:
Use your outgoing and proactive personality and lifestyle to your advantage in becoming an event coordinator! The job will have you managing the event from the planning phases, up until the afterwards where you will evaluate how it all went. This role will require you to work as part of a team and could see you working extra hours up to the time of the event, However the salary for managers can be quite appealing and is definitely worth looking into as a professional career path.
Become a music producer / assistant:
At the end of the day you go to a festival for the music, if you feel those creative juices flowing then make use of them and look for a career in the field! There is a large variety of roles so to cover a few here are some suggestions; Songwriting, Production, Vocals, Guitar, Business and more! Another thing which becomes very interesting the large number of these include a higher education for those of you looking for a degree. 
Become a marketing assistant:
A knowledge or interest in sales could secure you a position on the marketing team that focus on learning the clients that attend the festivals and to ensure the service and products provided are up to scratch, eventually making the festival is a huge success. This will kick-start a career for you into the marketing world, where you will have many opportunities that will not be restricted around music events. With competitive salaries and many benefits you should consider this one.
Become a photographer:
Those magic moments will stay with you, however there are people who use their keen eyes to capture these moments and if you have ever been at the bar of a music event, I'm sure you would have seen photographers there. With a multitude of roles to choose from you are almost spoiled for choice, if you find the music too much for your ears. Though bare in mind that sometimes you will have to provide your own equipment and it does not come cheap! With reputation built through Instagram and other medias you could find yourself in a dream job.
Become a technical engineer:
You could use your knowledge in coding to become a software engineer who will help support the website, the security software, ticket verification and much more and being an IT-based job there will always be a need for people with these skills. Producers get to work behind the scenes with the directors to produce material to promote the events with a keen sense of business direction and allow you to show off your skills in front of the world.
Whatever you do or wherever you go this summer, have a great one!
Nick and the Apprenticeship Hub Team 🙂